Description:
Next Stop: Bridgetown! Starring Andy Haynes (Conan, Jimmy Fallon)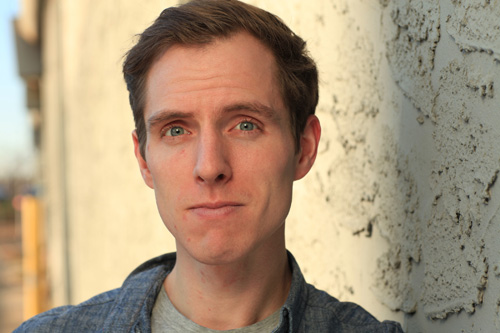 Andy Haynes was raised on salmon and caffeine, in the shadows of Mt. Rainier in the wilds of the Pacific Northwest. He now lives in Los Angeles, where he is a comedian, though he looks like he should be skippering a sailing regatta. With performances on Conan, Late Night with Jimmy Fallon, and the New Faces showcase at the Montreal Just for Laughs Festival, Andy is becoming a must see performer.

PS. I wrote this. -- ANDY
This week the nation's premiere comedians are making their annual pilgrimage to the Bridgetown Comedy Festival in Portland, but before they descend upon the Rose City an all-star lineup of 2013 Bridgetown performers from four different states will be slinging jokes in Seattle at the Comedy Underground for one night only.
Scheduled performers include:
From Los Angeles by way of Seattle: Andy Haynes (Conan, Jimmy Fallon, Just for Laughs New Faces)
From San Francisco by way of Denver: David Gborie (Seattle International Comedy Contest, SF Sketchfest, Denver Comedy Works)
From Cleveland: Curtis Cook (Cleveland International Comedy Festival, The Edge Comedy Club in Chicago, and the Pit in New York City)
From Portland by way of Saint Louis: Stephanie Purtle (Winner of the 2012 Eugene Laugh Off, Pacific Northwest Women's Comedy Festival, and Semifinalist in the 2013 Portland's Funniest Person Contest).
From Seattle by way of the Quinalt Indian Reservation: Elicia Sanchez (Bumbershoot, Crypticon, Children of the Atom!)
Hosted by Carson Creecy IV (Portland's Funniest Person Contest and recent loser on CBS's "Let's Make a Deal")