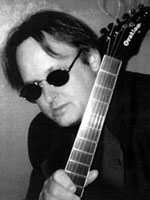 Remember all that rain we had a few weeks ago? We sure remember, because it caused the Tacoma Comedy Underground to flood and we've been closed ever since. It's preventing us from showing you really laugh out loud funny people like Huck Flynn.
We're trying to reopen. Seriously. If we could have reopened while flooded using row boats, you would have heard about it by now.
PS: Anyone have an extra mop?